UNREQUESTED
SERVICES
public services
2021 - ongoing
Brussels, BE
Unrequested Services is a series of public services conceived by artists.
They are unrequested because nobody commissioned or asked for them – if not the artists themselves, following their own desire and needs. The project is supported by radical_hope/House of Practices and the Flemish Authorities (first service)

Concept & curatorship: Simone Basani in collaboration with Alice Ciresola
Invited artists:
David Weber-Krebs
Amina Sâadi
Graphic design: Amina Sâadi
︎
DAVID WEBER-KREBS

The practice is repeated three days a week at different times, one hour per day, until November in the parc Armand Steurs.

The trigger of this practice is the phenomenon that one encounters when remaining still and silent in places, be they places in nature or public places in cities. In those cases, often happens that different creatures would approach human beings, for instance, without fear and without being called.

David develops a practice, still without name, that aims at opening up to his physical surroundings in the park, to and for the animals, human beings, plants, entities and unexpected events. He tries to connect without imposing his own presence.

After November, the practice will migrate to other neighborhoods of the city.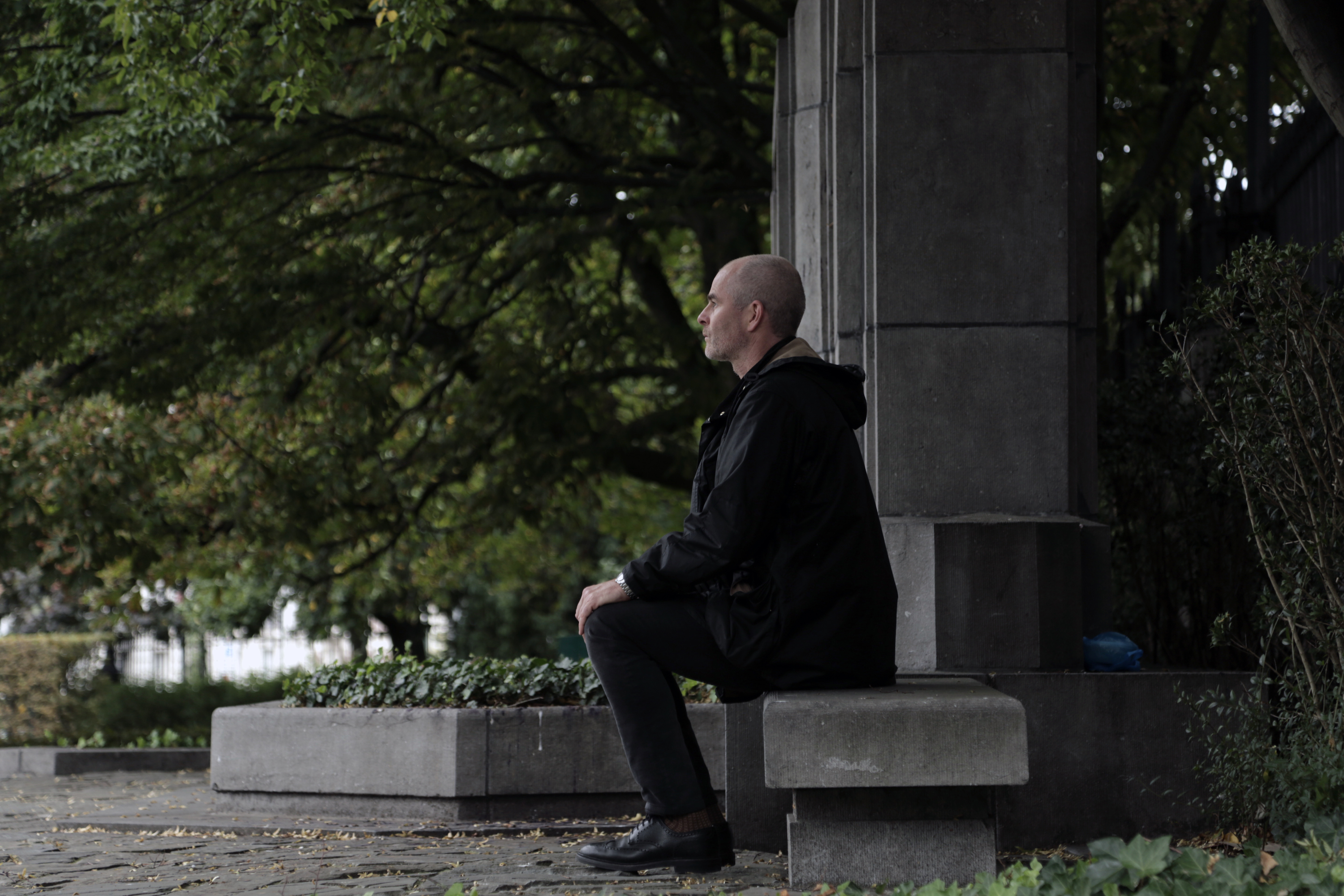 AMINA SÂADI:
Persil&Coriandre
Persil&Coriandre is an unrequested service, conceived and realized by artist and graphic designer Amina Saâdi.
Visible in various
epiceries
in Brussels starting November 2021.
Amina Saâdi is interested in visual identities and communities, approching the topic through her background of graphic designer. Not interested in faces, names but rather traces that people can leave and how to interpret them.
Going to night shops during Covid 19 was a way to connect with people. And I would go to ask for persil & cordiandre, the basis of Moroccan cuisine even if I don't using them always when I cook.
"How can you recognize persil & corianders?"
Shy and this a simple way to connect with people. So a project that initially served myself. A way to go back to her own cultural roots - something taken from granted - and going back to them.
Frustrating, because they would stop speaking if they understand you don't speak Arabic: a pretext to having a conversation with them, negotiation a common ground for a conversation.
How to make places in already-existing places?